Logistics in the Middle East is in a transformative phase — with the global pandemic occupying center stage. How can eCommerce stakeholders take advantage of this change?
The Coronavirus has altered the way systems work. In 2020, the rise of the pandemic and the lockdown that followed led to 114 million people losing their jobs. Of all existing business fields, the eCommerce market has thrived the most and has thrust global logistics shipping at the heart of it all. The case is no different with Middle East logistics.
Logistics in the Middle East is rapidly evolving and has been ahead in adapting to the challenges the pandemic brought. Businesses involved in Middle East logistics have invested heavily in digital transformation and artificial intelligence.
But despite these progressions, the Middle East logistics still faces challenges specific to the region. These challenges and more will be covered to help you understand why Middle East logistics is more important than ever.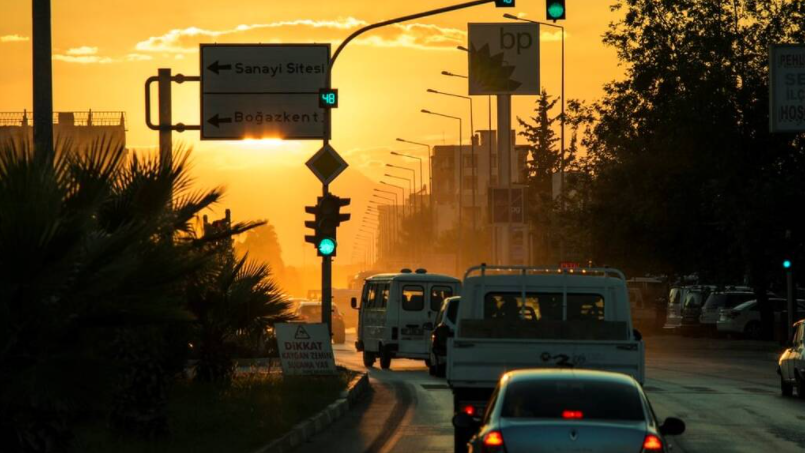 A Unique Mix of Geography, Logistics Landscape, And Consumer Behavior Acts as a Barrier to eCommerce Logistics in the Region



There are different challenges that businesses face on their way to success, but Middle East logistics companies face specific challenges that can affect their profitability. Some of these challenges are: geographical and regional uniqueness, highly fragmented 3pl sector, and consumer consumption patterns:

1. Geographical and Regional Uniqueness: The Middle East contains a land space of 3.5 million square miles, only slightly smaller than the United States. The vastness of the land makes it hard, but not impossible, to assign specific routes to executives of logistics services. Asides from the land size, logistic decision-makers need to be aware of the unique practices of the region they are to deliver. For instance, Saudi Arabia shuts down all activities during Salat (Islamic prayers), thus affecting the spate of delivery.
2. Highly Fragmented 3PL Sector: For newcomers, 3PL stands for third-party logistics, and these Middle East logistics businesses offer third-party services to clients. Rather than dispatching logistics themselves, they outsource. A highly fragmented 3PL sector means that the Middle East logistics market holds too many 3PL companies vying for the same space. This fragmented sector results in increased competition but with no company coming out ahead.
3. Consumption Patterns: Asides from the public holidays that result in nationwide shutdowns, some regions in the Middle East have diet, produce, and time restrictions. Factors like food, recreational activities, clothing, transportation, etc., should be considered before delving into Middle East logistics.
As the Dependency on Fossil Fuels Declines, It Has Become Almost Compulsory for Countries in the Middle East to Invest in Logistics Infrastructure
The Middle East plays home to strategic shipping routes like the Suez Canal and Strait of Hormuz coupled with other significant cargo airports in the region that contribute to the easy movement of global freight. But the region itself needs to invest in other critical logistics infrastructure for the following reasons.
● Economic Diversification: While many are skeptical against the depletion of oil resources in the region, experts may argue otherwise, and with the growing campaign against climate change and carbon emissions, Middle Eastern countries are diversifying. The countries in this region are changing the dependent nature of their economy on oil. Other ventures the Middle Eastern economy is developing are in industries and services sectors to cater to the boom in eCommerce.
● Higher Internal Demand: The growth of the population has resulted in a higher demand for shipping products, which in turn has increased the amount of importation in the region. It is also coming when the average income of the people in the region is at an all-time high. There is more free income to spend on wants over needs.
● Transport Investment: Many logistic businesses in the Middle East have taken note of the increase in imports and have increased transport options. Freights and fleets are expected to double in size within the next ten years. Warehouses and storage buildings are also springing forth to create room for the expected cargo influx.
Solving the Logistics Challenges in the Middle East is Not an Easy Feat. But Strategic Planning and Investments Are Sustainable Solutions
As the unique mix of logistics challenges continue to plunge the situation of Middle East logistics into a state of limbo, both private and public stakeholders need to come together and work on an agreement that fixes these issues. Popular potential fixes include:
1. Integration of Forward and Reverse Logistics: Dispatch and returns should both occur seamlessly. A logistics venture with increased demand and a limited workforce develops strain when dealing with returns and deliveries. A means of combating that is through employing forward and reverse logistics through electronic/digital means. Businesses can utilize dispatch overviews to fine-tune shipping details to meet service-legal agreements (SLA's).
2. Develop stock strategies for each segment: Financially speaking, stock strategies place your logistic ventures ahead by already predicting a particular outcome and how to solve them. Stock strategies are developed to generate profits for short and long-term goals. These strategies help logistic delivery services evaluate and realign their business where it is needed.
3. Drive Supply Chain innovations: These are general improvements to how the supply chain operates. Any innovation that increases the efficiency and effectiveness of the supply chain can grow Middle East logistics, especially those that can answer shipping questions during holidays.
4. Improve Logistics Infrastructure: The performance of logistic ventures has been tied to the increase of economic activity in a country. Therefore, improving logistics infrastructure would spur trade, diversity in exports, and growth in direct investments. An increase in rail and inland terminals is an excellent way to increase logistics infrastructure.
In Conclusion


One thing is clear as day, the Middle East wants to diversify its economic contributors which have businesses focusing more on service sectors. And although the region might still be developing, changes in the Middle East logistics can either build an empire or crush it.
The challenges of running a logistics service in and through the Middle East exist but if addressed correctly will yield positive results.
Hiring a global logistics shipping service to address all your eCommerce logistic needs is the best way to go in these turbulent times. And YunExpress is a logistics delivery service with years of experience that operates out of over 20 branch companies and processes a daily shipping volume of 700,000.
We have the network and facilities to deliver products to your customers in the Middle East through various transport channels. Cross-border eCommerce has never been easier, especially in the Middle East, than it is with YunExpress. Visit www.yunexpress.com to discover how you can set your shipping needs in order!