The restrictions in movements and lockdown disrupted manufacturing and global supply chains, all of which have spilled into eCommerce, with some of the effects still lingering to date. This sequence of events mandates cross-border eCommerce logistics players to develop solutions to fix present issues and create buffers to forestall the re-emergence of future disruptions.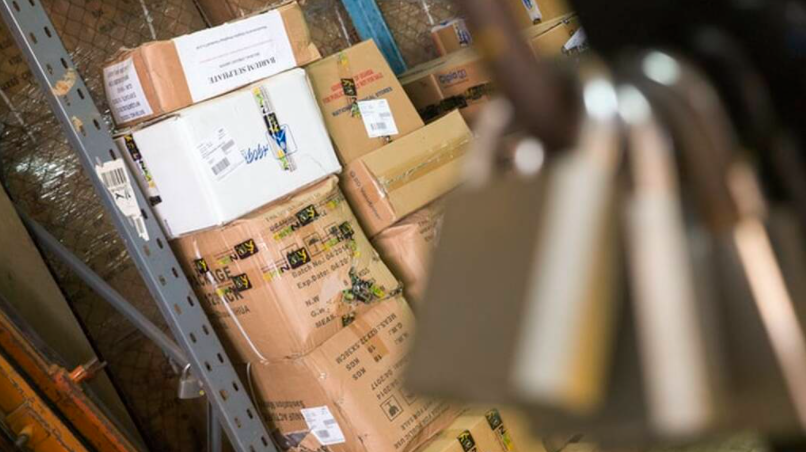 The Pandemic Bringing About a Paradigm Shift in eCommerce Logistics Coupled with Changing Consumer Behavior

The end of in-person stores has been drawing close, but its demise stood out more in 2020. Although online consumer purchasing behavior has always been molded by eCommerce giants, the pandemic brought to light the enormous influence these eCommerce players had on consumers. In summary, eCommerce logistics changes are occurring due to these primary reasons:
With the emergence of what is usually termed as the "Amazon effect", large eCommerce brands such as Amazon and AliExpress held the fort when it came to eCommerce logistics dispatch than when compared to traditional stores. On the other side, consumers jumped into the world of eCommerce based on the comfort online shopping it brings, with many consumers preferring to purchase from these eCommerce stores and have them delivered by eCommerce logistic services. The Amazon effect is putting brick-and-mortar stores out of business on virtually every item segment.
Secondly, the allure of buying online comes from the role eCommerce logistics plays. The average consumer has become accustomed to purchasing products one day and receiving them within the next 24 hours at no shipping cost. Plus, the pandemic created a rise in consumer eCommerce adoption as online shopping became a necessity. If consumers were not panic buying, you could find them purchasing non-essential items out of the border caused by the lockdown.
The eCommerce Logistics Segment Faces Stumbling Blocks that Need Surmounting
With more people moving away from brick-and-mortar stores to online shopping, challenges arise for the eCommerce logistics market and these three areas form the bulk of difficulties that active players face:
● Inventories Mismanagement: In the eCommerce logistics market, the lack of accurate information (type, amount, etc.) about inventory exist, which requires replenishment, and that which is to be delivered can derail the shipping process. Logistics business owners have to be abreast of the situation to avoid future cancellations, returns, or critical customer reviews due to mishandled products.
● Cargo Loss: One of the common challenges of the eCommerce logistics market is cargo loss. No logistics company dives into business with hopes of losing cargo, but cargo can be misplaced. The common cargo loss cases often stem from a holdup in customs or wrong shipping labels on parcels.
● Supply Mishaps: Supply chain mishaps can lead to a decrease in productivity, loss of customers, increase production cost, and ultimately affect revenue.
Technology Plays a Central Role in Navigating Challenges, But It Must Be Accompanied by Other Measures
For a logistics service provider to stay ahead of the increasing cyber and security risks of the eCommerce logistics market, they must consider the following.
● Invest in infrastructure and technology: Reducing the risk involved in the eCommerce logistics market requires investing in relevant infrastructure and technology. To raise the effectiveness of your brand, you should be aware of the interest of consumers and the latest tools your competition might be utilizing to face similar challenges.
● Improve Logistics Tracking: More times than not, cargo loss in eCommerce logistics occurs because of mislabeled parcels or a disruption in the transportation change. Investing in proper inventory coding and parcel tracking systems can reduce the loss of cargo for your brand. A way of improving logistics tracking is by making tracking methods intelligent. Advance data reduces the risk by providing accurate and timely information.
● Standardize Logistics Process: Security risks incurred by logistic services in many countries are often mitigated by requiring that a PLACI (Pre-loading Advance Cargo Information) is sent for all parcels before dispatch. This standardized process give both customs and logistics services the accurate information of the products being transported at all times.
Including a PLACI before sending parcels for delivery can be adopted as a standard process for your brand. And any shipment that moves from your logistic business without one can be flagged as it is not a process your brand skips. Standardized steps also aid customs and other government agencies in flagging illicit activities.
● Enhance collaboration between companies: While many companies balk at collaboration out of fear of idea theft, it is the right step in fighting security risks. Open communication and collaboration with other logistic licensing agencies have proven essential in identifying fraudulent activities via eCommerce.
Measures If Well-Executed, Often Have Long-Lasting Impacts on eCommerce Logistics

In a situation where only 40 percent of global freight is arriving on schedule due to disruptions in the supply chain and other security breaches, eCommerce logistics stakeholders must move fast to adopt these security measures in order to stay efficient and competitive. To paint a clearer picture, these measures would impact participants in the following ways:
1. More visibility throughout the supply chain. In the sense that eCommerce logistics service providers can effectively track cargo all the way from the manufacturer to its destination with the consumer.
2. eCommerce logistics providers can react better to interruptions because they are more aware of the risks ahead.
3. There are lower numbers of incidents as systems and infrastructure are already in place to mitigate them.
4. eCommerce logistics providers can standardize their operations, making them more efficient than those without these systems in place.
Wrapping up

Addressing security issues in eCommerce logistics can help in eliminating bottlenecks that impede efficiency, thereby enabling logistics service providers to become more competitive and grow. One way of doing so is by investing in technology, but it is also crucial for these stakeholders to know the average consumer and consider the changing consumer behavior, which is often affected by several factors like; trends, taste, the economy, and many more.
For eCommerce owners outside the logistic services, it is ideal that you partner with a logistic service that shares the same values with you. YunExpress is a logistic service that delivers your parcels safe and sound.
YunExpress is a professional cross-border eCommerce logistics provider with a client base of over 10,000. Our services include cross-border business-to-consumer shipments fulfilled by Amazon parcels and postal packages.
If you are looking for a brand that is guaranteed to deliver, visit www.yunexpress.com to begin your shipping journey!