Paris, 16 January, 2023 – Zongteng Group, a leading cross-border e-commerce infrastructure service provider, welcomed its first Boeing 777F freighter (B777F) to Paris Charles de Gaulle International Airport on 16 January, 2023 at 12:40. The event included a welcome speech and a ribbon-cutting ceremony for the new Shenzhen-Paris flight route. It was attended by Jack Peng (Senior Vice President Zongteng Group and General Manager YunExpress), Xiaoyang Jiang (General Manager YunExpress France), and representatives from Groupe ADP, Central Airlines, Clear Express, Worldwide Flight Services, and French customs.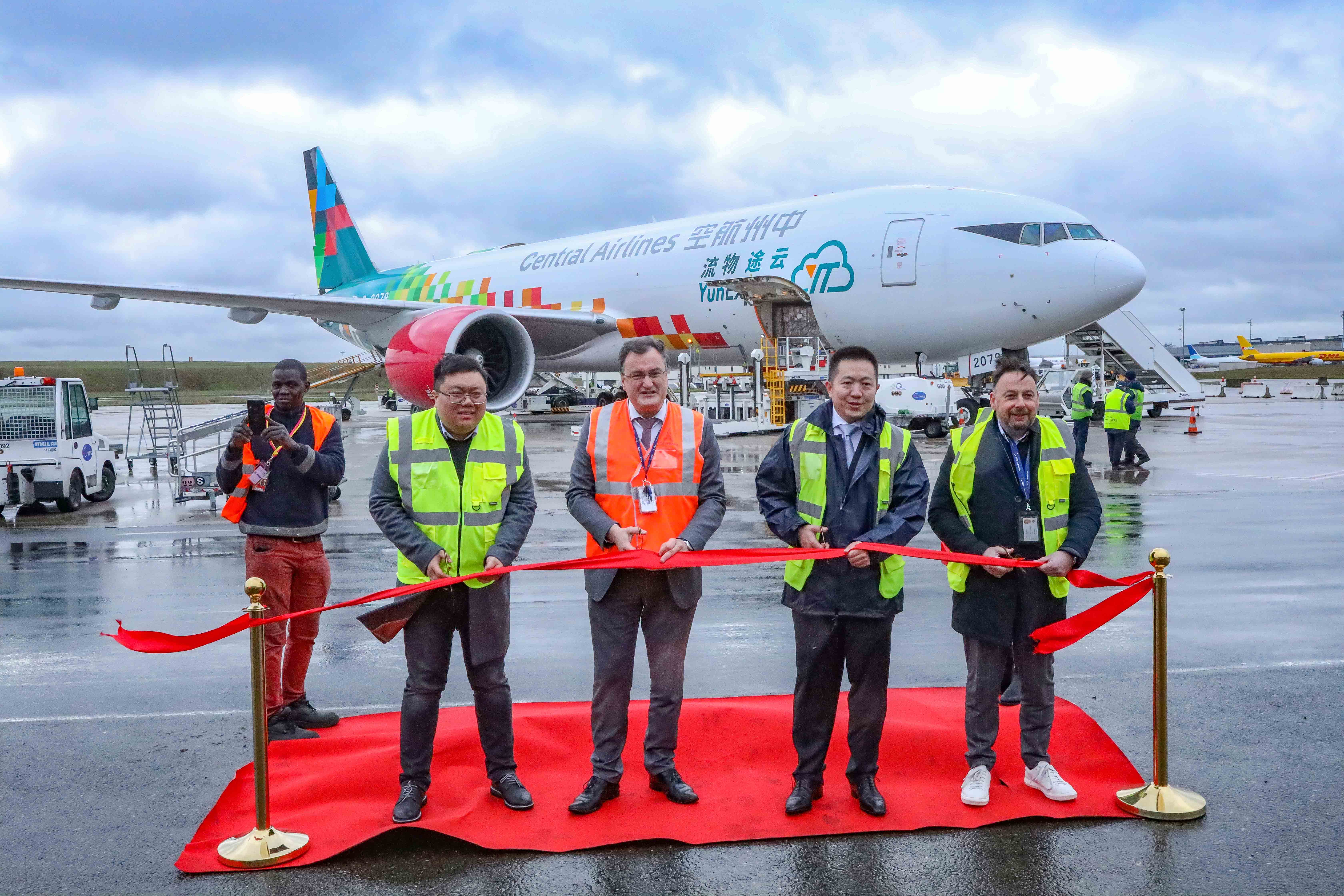 (Credit: Maxime Letertre @Groupe ADP)


With a planned annual cargo capacity of over 15,000 tonnes, the newly launched flight route will support Zongteng Group's customers with highly reliable e-commerce logistics services and optimized lead times. Flights will depart from Shenzhen and connect with further transport hubs at Charles de Gaulle (CDG) Airport in Paris. A second B777 freighter is expected to enter service in Q3 2023, and there will then be 6-8 direct flights per week from Shenzhen to Paris. In 2024, the total annual cargo capacity is projected to reach 28,000 tonnes.

CDG airport is a principal air transport hub for Europe. The Shenzhen-Paris flight route underscores the airport's importance as a vital gateway to international trade, and reinforces its key role in e-commerce logistics. Zongteng Group works closely with local logistics partners to continuously facilitate cross-border e-commerce via intra-Europe network connectivity. These strategic partnerships play a significant role in strengthening cross-border trade between China and France. Together with its European partners, Zongteng Group is committed to creating value for the e-commerce express market by forming air-to-ground connections with global air cargo collections, line haul transportation, fulfillment warehouses, and distribution centers in Europe and beyond.
Jack Peng, Senior Vice President Zongteng Group and General Manager YunExpress, commented: "We were honored to celebrate this special day with our partners. The Boeing freighter significantly extends our line-haul transportation capabilities and strengthens end-to-end supply chain infrastructure, so the launch of this flight route is a milestone."
He added: "Zongteng Group looks forward to realizing the immense potential of Sino-European cross-border trade, in collaboration with our European partners. We strive to build on our strategic investment in self-owned freighters and logistics network, and identify further opportunities to maximize the capabilities of the air freight supply chain."
For more information:
Email:
eumarketing@yunexpress.com (Jennifer Liang)
Websites:
About Zongteng Group
Founded in 2009, Zongteng Group is committed to providing integrated logistics solutions to global e-commerce sellers, manufacturers and trading companies. It reported a turnover of €3.85 billion in 2021. The services include international e-commerce logistics, fulfillment services, and customized supply chain solutions, provided by its sub-brands YunExpress, Elogistic, and Worldtech.