The growth in eCommerce from emerging markets led to a surge in cross-border logistics. And this is particularly common in regions in the Asia-Pacific. That is said, China and India are vital contributors to eCommerce trade expansion in Asia-Pacific, with consumers from these nations and beyond pushing for quicker delivery times, even with cross-border orders.
But with every cause, there is an effect. The growth of online buying has also brought the regulatory spotlight to cross-border eCommerce, which relevant stakeholders need to comply with for several reasons. This blog post covers the underlying reasons and how trade and customs compliance impact cross-border logistics.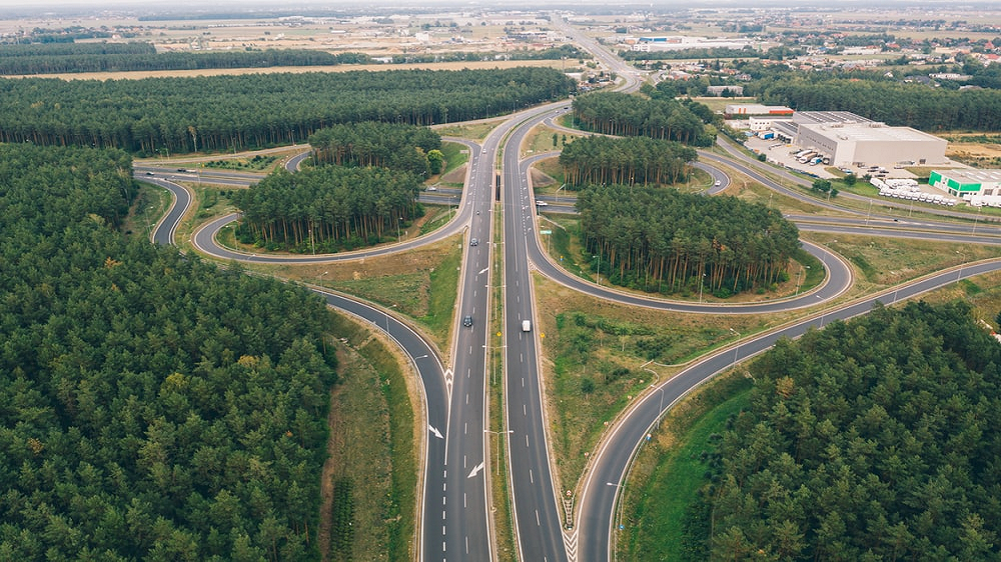 What is Trade and Customs Compliance?
Sovereign nations would always dictate how and what goes in and out of their borders for strategic reasons; political, protectionism, etc. Therefore, it should not be surprising to see nations develop laws that govern how businesses operate and conduct themselves in that regard.


And with these laws (whether customs or trade) come compliance; otherwise, there would be consequences. For example, if you're shipping certain products internationally, it is essential to ensure that you possess the requisite certification which proves that your products meet specific health requirements. Fail to do so could result in outright entry denial of your merchandise.
Compliance with these trade and customs regulations cuts across the board, and everyone involved in cross-border trade plays a role. However, the responsibility and ultimate penalty fall on the party that owns the goods. Therefore, eCommerce business owners must ensure all stakeholders involved in logistics comply with the established laws and regulations to avoid pre-determined sanctions.


Impact of Non-Compliance on eCommerce Businesses
Partial or total failure to comply with trade and customs regulations would negatively impact businesses, especially in monetary terms. But the effects go way beyond that, and we can summarize them to the following:
1. Incurring Extra Costs: The most common penalty for non-compliance with many nations' customs and trade regulations is slapping erring entities with fines. The severity of the fine, which varies depending on the offense, could go a long way to hurt a business's bottom line. Fines aside, non-compliance can also incur additional costs in terms of warehousing, trucking, demurrage, etc.
2. Product Delays: In today's state of eCommerce, consumers are daily pushing for faster delivery times. Failure to abide by trade and customs rules will ultimately stall the supply chain, causing product delivery delays and even instances where consumers do not get their products at all, which negatively impacts the customers' shopping experience.
3. Attracts Penalties: Different countries have laws regarding what can or cannot be imported or exported. If products/raw materials ordered are not explicitly declared or regulations are broken, the country you are sending products to/ from can revoke your business license or stop you from trading within their shores.
4. Logistic Disruptions: Cross-border logistics providers are the heart of all overseas delivery. Since most of these providers operate on a schedule, a non-compliance issue can derail schedules and create a backlog of deliveries.


How to Ensure Compliance with Trade and Customs Regulations?
The case of trade and customs regulation compliance has never been a question of "if" but rather "how." eCommerce brands and even logistics service providers need to be proactive and develop strategies on how they can ensure compliance with the set regulations. We have outlined ways in which these players can do so:
1. Stay Updated with Ever-Changing Regulations: Numerous actions can cause regulation changes in a country, and ignorance is never an excuse. Examples can be economic policy changes or even local or international politics. Rather than rely on third-party information, business owners and cross-border logistics service providers must be ready to educate themselves and stay in line with trade policy changes.
2. Adopting Technology into Operations: An automated order management system can help gather relevant information for all stakeholders in real-time. This effectively spurs communication and ensures that every player goes along with requisite regulations and changes as they happen.
3. Regular Operational Assessments (Self and Partners): A self-check (assessment) concerning the state of trade and customs compliance allows you and your partners to know if your actions cross the red tape. These assessments prevent the occurrence of compliance fines that can cripple a business.
4. Outsourcing Logistical Needs to 3PL: Top third-party logistics providers are active players who stay up-to-date with ever-changing rules and should ease the load and burden that comes with fluctuating custom regulations. Before selecting a 3PL, ensure that they are professional in their operations and have an updated order management system.


Conclusion
Trade and customs regulations help keep organizations in line, and fail to comply can cripple businesses, especially small eCommerce businesses, but being sure of what is required eases the burden.
Trade compliance will always be a challenge for global eCommerce. While the ease of trading across borders offers many benefits, it also means that businesses must stay ahead of rapidly evolving trade regimes.
Fortunately, many solutions are available to help companies manage their supply chain risk and ensure compliance. Identifying the best strategy for your particular situation can help you manage your risk, improve efficiency, reduce shipping costs and help ensure long-term success. One of such best strategies is hiring a cross-border logistics provider to organize and deliver all your overseas orders.
YunExpress has been making clients satisfied since 2014 with professional cross-border deliveries. YunExpress is home to 50 global partners with a daily processing unit of 10,000. With YunExpress, it's for sure that each parcel is catered for and compliant with trade and customs regulations.