The end of the year is a busy time for stores, malls, and the world of eCommerce. Numerous customers are buying gifts for friends, colleagues, and loved ones. And following consumer trends, it has become a tradition for stores to engage in annual clearance sales during this period.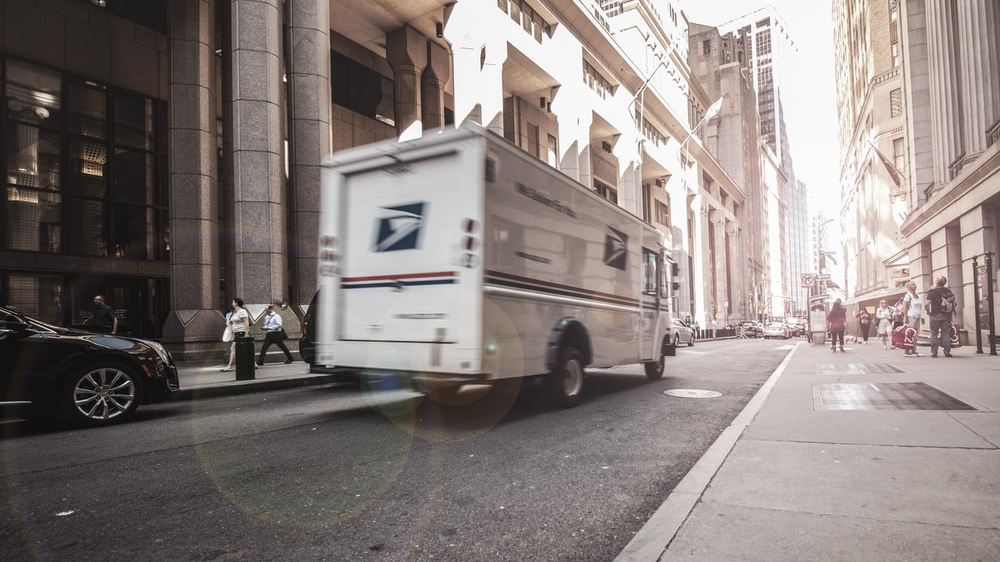 As far as consumer behavior goes, nothing is most sought for and as enticing as a good bargain that comes with additional discounts. And that is what has spurred the Black Friday and Cyber Monday events across both eCommerce and brick-and-mortar stores for the past couple of years.
These two shopping holidays have become a household term for buying products in stores due to massive discounts put on consumables. Consequently, eCommerce logistic companies find themselves having numerous orders to fulfill.
For the success of these events, eCommerce logistics companies need to be at their best in both service delivery and infrastructure, as there is no purchase without delivery.

The Success of Black Friday and Cyber Monday Hinges On eCommerce Logistics


Logistics companies are the framework that keeps the parts of any eCommerce business functional. They ensure that the products bought get to the right customers at the right time, which is everything in eCommerce. Being able to fulfill an order on time is crucial to any online store's image.
During the Black Friday and Cyber Monday events, eCommerce stores are always busy updating their inventories, meeting customers' demands, and applying marketing strategies in omnichannel networks. Most times, backend efforts are not seen by the customers because consumers only see these businesses from the perspective of how soon their order gets processed, the fulfillment time, and the quality of the product.
Any deficiency of one of these viewpoints often leads to bad reviews, which can negatively impact eCommerce brands. The job of product delivery is left solely in the hands of the eCommerce logistics companies, and it has to be efficient for these events to be successful. While product delivery is their job description, logistic companies are not exempt from the challenges present during these shopping holidays.


Challenges Faced by eCommerce Logistics Companies During the Black Friday and Cyber Monday Events


As eCommerce stores make arrangements to keep up with consumers' unusually high demand during the annual Black Friday and Cyber Monday events, they also need to ensure that orders are fulfilled on time. And this is often a problem for eCommerce logistics companies, as they are pressured by different stores to fulfill multiple orders at the same time.
eCommerce logistics companies have to work overtime and sometimes hire temporary staff to carry out product delivery and management adequately. Most of the challenges faced by logistics companies during these events are:
1. Lack of coordination between departments
The success of any company depends on teamwork. During these events, different departments in the logistics companies are overworked, not communicating the right information to the right department at the appropriate time could very well lead to delays in order fulfillment.
2. The problem of understaffing
Irrespective of the size of many logistics companies, there is never enough staff to keep up with demands during the holidays. Sales during these holiday events will increase by approximately 14%, making it one of the busiest times of the year. An understaffed logistics company going into the holidays will face issues with proper documentation, delivery, preparation for dispatch, and shipping. Navigating these involves improving staff conditions and, if possible, hiring temporary staff during these events.
3. Transport and delivery company's problems
The effect of demand surge during these end-of-year sales also finds its way into the transportation segment. The holidays can be so tense that deliveries and order fulfillment are plagued by delays and postponements. All order fulfillment stakeholders have to effectively work in unison to navigate problems associated with delivery delays.

How to Prepare for Black Friday and Cyber Monday Shopping Events?


It is not enough for eCommerce brands to sit idle and allow the chaos associated with the end-of-year sales to affect consumer satisfaction. eCommerce brands can prepare for the Black Friday and Cyber Monday events in the following ways:

1. Improve responsiveness: One of the most important things to improve and streamline in preparation for these events is responsiveness. There should be improved rapport between the logistics company, customers, and the eCommerce business owners in order for the fulfillment companies to cater to every stakeholder's unique needs.


2. 3rd Parties logistics (3PL) value-added services: Value-added services help make the third-party logistics (3PL) company stand out. Improving packaging, inventory, and warehouse management systems (WMS), amongst others, makes eCommerce brands more desirable and valuable.


3. Make the best use of omnichannel logistics: Omnichannel logistics involves synchronizing; inventory, logistics, and distribution across sales channels to meet consumer demands. It is an effective method of managing deliveries, especially in the busy periods of shopping holidays. For this to work, there needs to be synergy between the business owner, the company, and all involved parties.
And eCommerce brands are advised to partner up with a logistics company with centers worldwide as they would find it easy to utilize this channel. It enables eCommerce brands to use various mediums to fulfill the client's orders and still provide seamless services in terms of online visibility and inventory maintenance.
Conclusion
As the Black Friday and Cyber Monday shopping events approach, eCommerce brands must be ready to take advantage of the surge in consumer demand. And Logistics companies, like YunExpress, with years of experience and various operational bases, are equipped on all levels to deliver timely and efficient logistics services during these holidays.
YunExpress, with our extensive branches globally and other 3rd party partners, is capable of processing 700,0000 orders daily. We have the network and facilities to deliver products to your customers anywhere in the world through omnichannel transport services.
Cross-border eCommerce has never been easier than it is with YunExpress.
Visit www.yunexpress.com to discover how you can set your shipping needs in order!